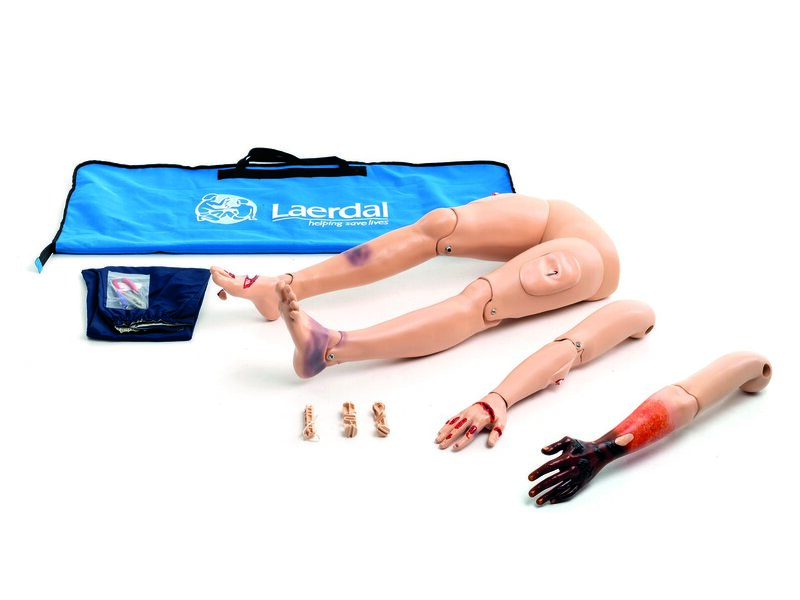 312050
Resusci Anne traumamodule in tas
1 499,00 €
Prijs excl. BTW:
1 813,79 €
Prijs incl. BTW:
Verwachte verzenddatum 23/03/2023
Bewaren voor later?
Meld je aan om dit item aan je favorietenlijst toe te voegen.
Overzicht
Arms & Legs Trauma Module with Soft Pack
All the new Resusci Anne manikins can be enhanced with trauma modules to practise Life Saving First Aid together with CPR or CPR-D.
Weighted, articulated arms and legs with simulated wounds can easily be attached to the manikin within a few seconds. No tools are needed.
The arms and legs feature a selection of simulated burns, cuts and fractures.
Limb articulation allows for realistic patient handling and immobilization training.
Compatibele oplossingen
Meer informatie over gerelateerde producten om uw ervaring te verbeteren