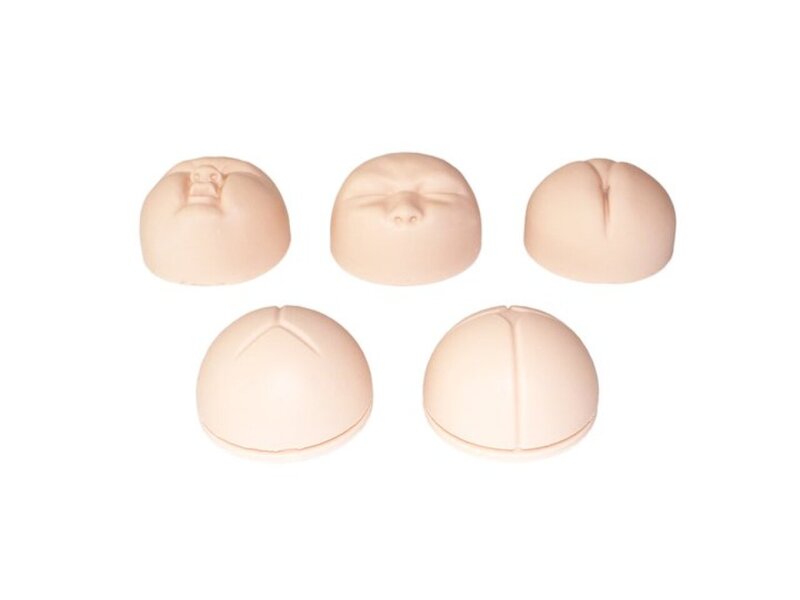 LIM-80144
5 Presenting Parts Prompt Flex
329,00 €
Prijs excl. BTW:
398,09 €
Prijs incl. BTW:
Verwachte verzenddatum 20/11/2023
Bewaren voor later?
Meld je aan om dit item aan je favorietenlijst toe te voegen.
Overzicht
A set of 5 replacement presenting parts for PROMPT Flex Cervical Dilatation & Effacement Module (LIM-80102)
A variety of presenting parts including flexed, deflexed, brow, face, breech, caput and moulding.
This product is available in a dark skin-tone (LIM-80244).
SKILLS GAINED
Assessment of presenting part - flexed, deflexed, brow, face, breech, caput and moulding and caput formation
OVERVIEW
Full set of 5 presenting parts to demonstrate normal and difficult birthing scenarios
REALISM
Realistic representation and feel of presenting parts through birth canal
VERSATILITY
Part of the PROMPT Flex Range
For use with Latent Labour Cervixes (80142) and Dynamic Cervix (80143) on both the Static Rig (80140) and the Dynamic Rig (80141) from the PROMPT Flex Cervical Dilatation & Effacement Module
Presenting parts and cervix can be set up outside the model for demonstration, then placed inside for examination
CLEANING
Washable with soap and water
SAFETY
Compatibele oplossingen
Meer informatie over gerelateerde producten om uw ervaring te verbeteren