Go to section
Overview
Specifications
Contact us
Shop
Empower lifesavers at home with Virtual CPR
Less than half of people who experience an out-of-hospital cardiac arrest get the help they need in time. And more than 70% of out-of-hospital cardiac arrests happen at home. That means being trained to perform CPR can mean the difference between life and death for a loved one.

While face-to-face CPR training is best, there are times when that is not possible. Laerdal developed the CPR Kit to address this need because everyone should have access to CPR training.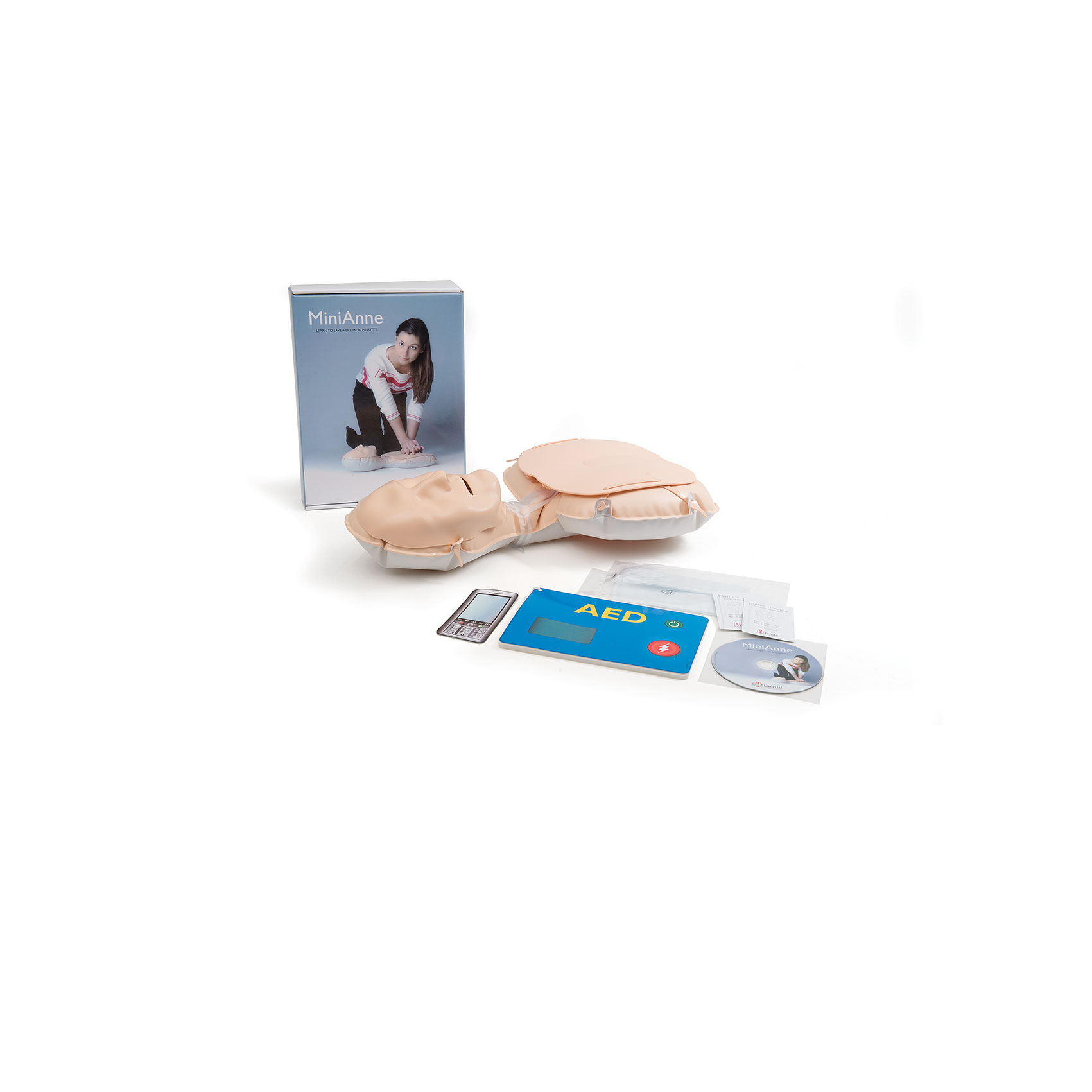 Teach high quality CPR classes anywhere
Laerdal now offers a Home CPR Kit to learn basic lifesaving skills of adult and child CPR, how to use an AED, and how to help during choking-related emergencies.

What it includes
An easy to use, inflatable Mini Anne manikin with an integrated adult/child clicker for compressions
A simulated AED training device
A CPR training video (DVD and YouTube)
TCPR Link app to measure compression rate

How it works

CPR Instructors can invite learners to a virtual course using any video conferencing system. Learners who have received their Mini Anne Kit can be invited to this virtual course from the safety of their home to an interactive, informative, and potentially lifesaving training session. 
Improve quality with TCPR link app
Objective CPR feedback in training sessions is proven to improve outcomes. During a training session, the TCPR Link app activates your camera to detect your movements and guides you towards the right compression rate. You will be able to monitor your compression rate - as well as the time without compressions.
Specifications
Gender, age, size
Pediatric

Available

Torso

Available
Airway features
Realistic chest rise and fall

Available
CPR
Anatomical Landmarks

Available

Compression feedback from clicker device

Available

Mouth-to-Mouth ventilations

Available

Chest compression

Available

Head tilt/Chin lift maneuver

Available

Ventilations with visible chest rise

Available
Contact us
Technical Service and Support
There are no available products in this category.