Gå till avsnitt
Översikt
Nedladdning och tjänster
Kontakta oss
Butik
Learn the basics of mechanical ventilation.
No ventilator, no simulator required. All you need is two tablets.
Current simulation training solutions for ventilation management require access to an actual ventilator. TruVent is an innovative virtual simulation app to teach ventilation management safely without the need for a ventilator or a simulator. With TruVent, learners with limited experience can gain the basic skills needed to operate a ventilator with ease.
The COVID-19 pandemic has increased the need for mechanical ventilation management training. Globally, there is not only a shortage of ventilators, but also a shortage of healthcare personnel who are trained to use them. As the healthcare workforce has been asked to join the frontlines in ICUs and critical care facilities, there is an urgent need to get staff up to speed quickly.
Teach ventilation quickly and easily
Building clinical competence and confidence to manage a ventilator​ is a challenge. The high risk associated with mechanical ventilation​ requires both basic skills training and training for complex respiratory scenarios. With TruVent, instructors can adjust underlying patient characteristics, creating clinically accurate respiratory simulations that will display appropriate pressure, flow, and volume curves in real time.
TruVent is a perfect solution for
New or novice healthcare professionals
Reassigned or returning healthcare professionals
Trainees in respiratory anesthesiology programs or ICU's
No ventilator required
All you need is a tablet
The TruVent simulation platform allows users to learn the basics of mechanical ventilation management without the need for a ventilator or even a manikin. The instructor and each student need only a tablet. Students can adjust ventilation parameters and respiratory engine adjusts accordingly.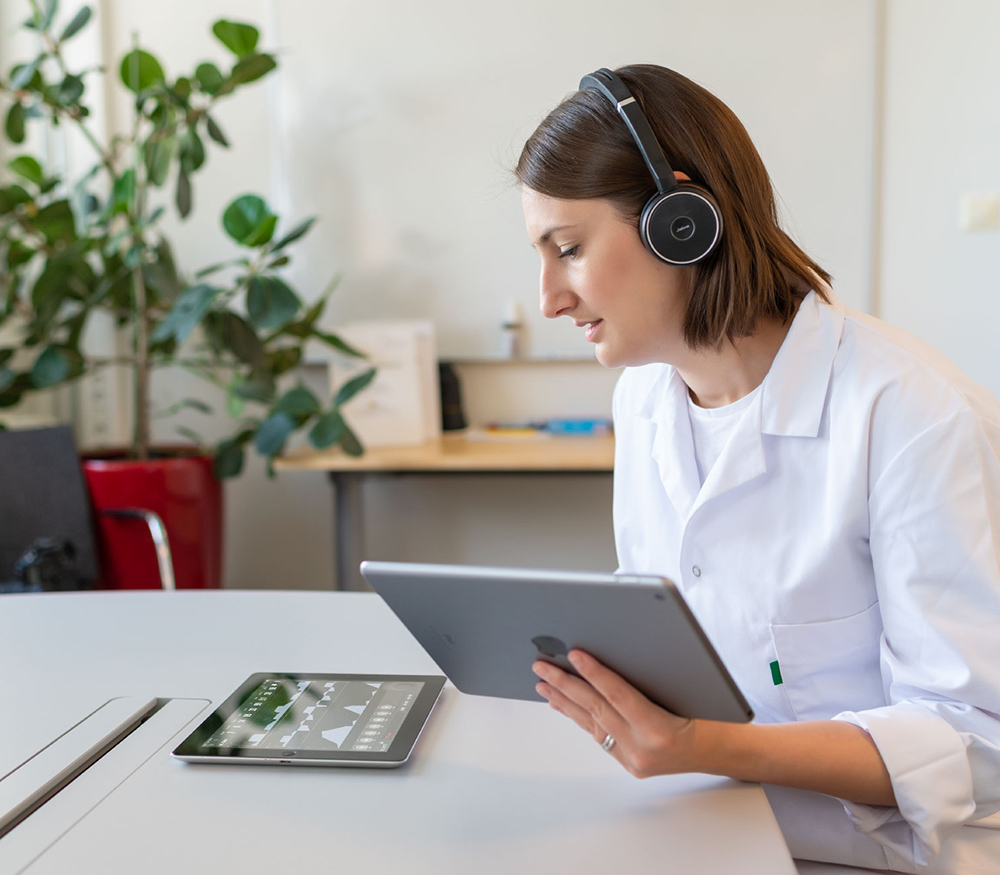 A convenient cost-effective solution
In-class or remote training
With this app-based solution, instructors can train multiple learners at the same time either in a class setting or remotely from different locations.
It takes only minutes to pair your tablets for wireless control. Even without Wi-Fi, a connection is available via Bluetooth.
Operated by iOS or Android devices.
Easy to use. Easy to learn.
Easy access from anywhere.

Individual training
1:1 interactive training
Face-to-face or remote​
1 Instructor app/ 1 Student app​
Group or classroom training
1 to Many interactive training
In-class or remote
Participants adjust the simulated ventilator in real-time and all students can view on their tablets
Top 10
Things you'll learn
Make ventilator adjustments
Perform waveform analysis
Use common and advanced mechanical ventilation modes
Adjust patient physiology and observe effects on waveforms in real-time
Create complex clinical scenarios
Train on​ generic ventilator interface
Simulate ventilation on a spontaneously breathing patient
Practice high-risk low-frequency events
Learn pressure, flow, and volume curves in real-time
Manage ventilation complications (i.e. tension pneumothorax, anaphylaxis, bronchospasm, tracheal tube disconnect pulmonary embolism, malignant hyperpyrexia, anesthesia toxicity, cardiac arrest, and more​​)
Specifications 
Lung volume (calculated from height, gender, age)
Dynamic lung compliance curves ranging from normal lungs to mild/moderate/severe disease states (ARDS/asthma/fibrotic etc.)
Inspiratory & expiratory resistance to airflow
Intrinsic patient respiratory effort (rate, effort, I:E ratio, forced exhalation or paralyzed)
Triggering (adjustable flow & pressure sensitivity), limit, cycling, PEEP variables
Variable flow patterns
Respiratory rate, tidal volume, I:E ratio, PEEP
Appropriate & adjustable ventilator monitoring/alarms
Monitoring of inhaled & end tidal gas composition
Calculation of minimum alveolar concentration from combined gas composition analysis to monitor depth of anesthesia
Register for a FREE 14-day trial. TruVent is available on iOS and Android tablets.